Thorough Graffiti Removal To Completely Remove Spray Paint From Exterior Surfaces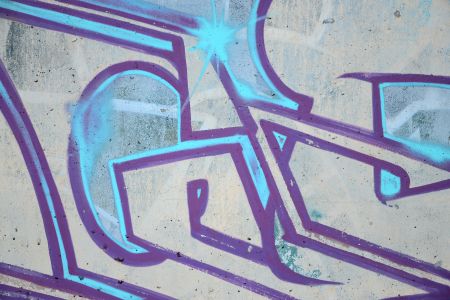 It's no big surprise that taggers and Banksy wannabes feel some kind of thrill from graffiti vandalism, especially since professional pressure washers get the same kind of thrill from removing it. Have Faith Pressure Washer Services, LLC has the heavy-duty pressure washing equipment and graffiti removal experience and skills to quickly and efficiently remove offensive or just plain ugly graffiti from any exterior surface in Rome.
Graffiti might be an art-form in some settings, but unwanted graffiti on the exteriors of residential and business properties often creates an instant feeling of unkemptness and shabbiness that is a sure turn-off for potential customers and passers-by. Rapid graffiti removal, and any blotch on your company's outer image, is imperative, and the Have Faith Pressure Washer Services, LLC team is the preferred graffiti removal and concrete cleaning authority in the Rome and North Georgia area.
Have Faith Pressure Washer Services, LLC features graffiti removal services with speed, dependability and professionalism, plus our trademark friendly, respectful customary service that sets us apart from other Rome area pressure washers.
We Remove Tags With No Problems
We take great pride in our line of commercial services, including concrete cleaning, building washing and storefront cleaning, but we take a particular elation in graffiti removal. Whether done maliciously for ill-intent., or as some sort of artistic expression, if graffiti is uninvited and unwanted then its ultimate effect is negative and poisonous. Removing every trace of offensive graffiti from your property is as rewarding to us, as defeating evil is to a preacher. We treat graffiti removal from our client's storefronts, buildings, and exteriors as an emergency, and our rapid response time is always appreciated. Pervasive and offensive graffiti is a scar on the beauty of our historic Rome community, and graffiti on your commercial or residential exteriors will have a very short viewing time when you call Have Faith Pressure Washer Services, LLC for graffiti removal service and all of your needed pressure washing in the Rome area.
We believe in progress and we use the latest high-tech advancements in pressure washing science and technique to turn back time and rejuvenate your exterior residential and commercial surfaces, and graffiti simply does not fit into our plan. So if you want to get rid of graffiti quickly and leave a clean, pristine surface in its place, call or contact Have Faith Pressure Washer Services, LLC today.

What Our Clients Are Saying
Our builder left shingles in the gutters so it was less pressure washing and more of Jamie being 20+ feet on a ladder to hand clean them. On time, great price, and an honest man. Definitely would recommend him to anyone.
Jamie did a wonderful job pressure washing our corporate signage! I highly recommend him for his professionalism and how quickly he got the job done!
Jamie is very professional and a pleasure to work with. He was on time, trustworthy, and his work ethic is great. Very pleased with the job he did on my awning. It looks brand new. I will definitely use his services again in the future.
I am MORE than satisfied with the work on 7/30/2021. We had several large areas of concrete cleaned and all areas exceeded my expectations. Additionally, Jamie is knowledgeable and explained the process along the way. The clean driveway, walk and sidewalk make the entire house shine. Great job.
Jamie came the next day after I called to give me a price. Very reasonable price!! He's very nice and does excellent work! We will definitely use him again!
Jamie is punctual and did a fantastic job. Our house, windows, gutter cover and driveway all look spotless with the pressure washing service! Availability and prices are also reasonable. If you need your home pressure washed, do not hesitate to link up with Have Faith Pressure Washer. It will make the world of difference!
He came when he said he would. He was friendly and professional. He did his job quickly and completely. I was very impressed. I would recommend him to anyone who wants a job well done.

Cleaning Tips & Articles
6 Blessings Of Gutter Cleaning

Experts advise that you should have your gutters cleaned bi-annually: just before the summer and the winter. But WHY is it important to properly maintain your gutters? Well, we've got six good reason […]

Graffiti: Art or Vandalism?

Graffiti is defined as "writing or drawings made on a wall or other surface, usually without permission and within public view." Graffiti ranges from simple written words to elaborate wall paintings, […]
Contact Us

Today
Schedule a Free Consultation Today with Your Local Rome Pressure Washing Company!