Concrete And Brick Cleaning In Rome, GA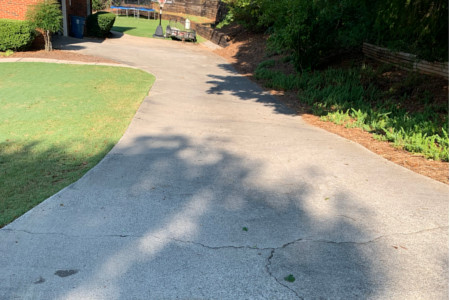 Cleaning this concrete driveway, walkway and brick porch with a soap solution to kill off the mold and mildew. Then we used our 24 inch surface cleaner to wash away all the dirt and mildew. If your concrete surfaces could use some concrete cleaning then give Have Faith Pressure Washer Services, LLC a call. We will take care of that mess for you.

Cleaning Tips & Articles
6 Blessings Of Gutter Cleaning

Experts advise that you should have your gutters cleaned bi-annually: just before the summer and the winter. But WHY is it important to properly maintain your gutters? Well, we've got six good reason […]

Graffiti: Art or Vandalism?

Graffiti is defined as "writing or drawings made on a wall or other surface, usually without permission and within public view." Graffiti ranges from simple written words to elaborate wall paintings, […]
Contact Us

Today
Schedule a Free Consultation Today with Your Local Rome Pressure Washing Company!